Can Roku Stream and Play iTunes Movies and TV Shows?
Will Roku play itunes movies? Hi. I am trying to decide weather to buy Roku or AppleTv. I was wondering if anyone knows if the Roku will play movies I have purchased in itunes. Thanks!
You're probably going to want a streaming device for your TV, and Roku remains the most popular against Apple TV and Google Chromecast. Which provides the simplest way to stream entertainment to your TV. On your terms. With more channels than any other streaming player.
It's faster and more powerful. With up to 1080p HD video* and extended-range, dual-band wireless performance for increased speed. Use the included in-ear headphones to crank up that late-night flick while the kids (or parents) sleep. All units manufactured after October 2014 include a remote control that features four quick-access buttons providing one-touch access to Netflix, Amazon Instant Video, Rdio, and Hulu. What's more, you can find your favorite movies and TV shows all from one place from top TV and Movie services like Netflix, Amazon Instant Video or Hulu Plus. 2000+ channels and growing. It's the best selection of streaming out there.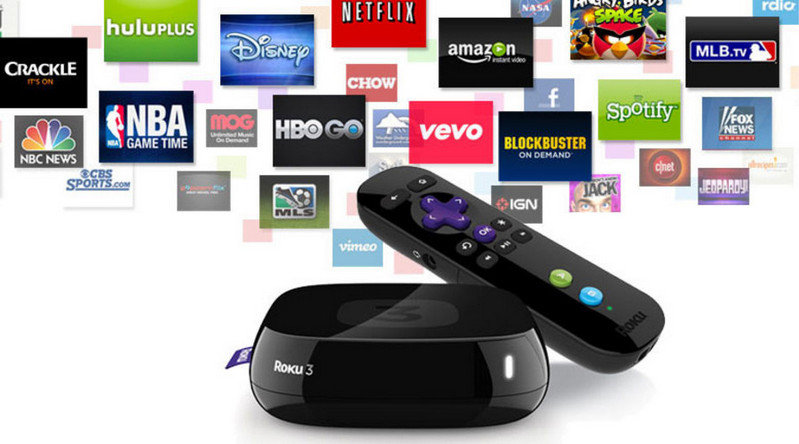 Roku gives you more options than Apple TV does and it continues to add new channels all the time at a much faster clip than the latter. However, Apple encoded movies are .mp4 or m4v files and they work wonderfully with the Roku BUT, and this is a big but, Apple adds DRM to movies purchased from iTunes so they only will work with Apple devices. Apple doesn't want you using Roku. They don't get any revenue from Roku. So they want you to use (translation: buy) Apple stuff instead. And they force you to, by adding their DRM. If you buy something from Apple, don't expect it to work on anything except Apple. That's their corporate philosophy. Customer lock-in. That's why so many Apples users chose Roku for their home screen and were disappointed with the fact that their iTunes movies and TV shows cannot be streamed with Roku.
The problem is how can we stream iTunes movies and TV shows with Roku if possible? The answer is yes, we can. Just follow these steps and you can enjoy your iTunes purchases or rental on Roku just as Apple TV does. There are four most common video formats supported by Roku, including MKV (H.264), MP4 (H.264), MOV (H.264), WMV (VC-1, firmware 3.1 only). If you want to stream and play iTunes movies with Roku, you will need to convert DRM-ed M4V to the common video format supported by Roku. iTunes M4V to Roku MP4 Converter would be your best choice.
This iTunes M4V to Roku MP4 Converter can help you remove DRM protection and convert iTunes movies and TV shows losslessly to Roku supported normal MP4 format in 30X faster speed. So you can play iTunes movies and tv shows with 5.1 audio on TV via Roku.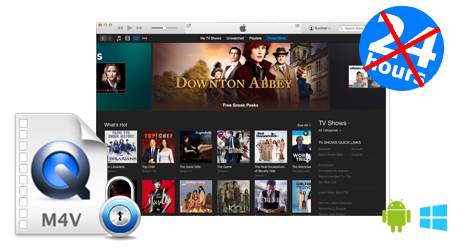 Legally remove DRM from both iTunes purchased M4V movies and iTunes rental M4V before their expiry date. Enjoy iTunes movies on non-apple device without iOS restriction and keep iTunes rentals forever.
Professional iTunes video DRM removal software.
Remove DRM from iTunes rented/purchased movies/TV shows.
Convert iTunes M4V video to MP4.
Preserve Dolby 5.1, AD, multilingual Audio Tracks, subtitles, CC.
Strip iTunes DRM at 30X speed.
Output 1080P HD with 100% original quality.

Security Verified,
5,942,222
people have downloaded it
How to Stream and Play iTunes Movie with Roku?
The following is a detailed tutorial about how to play purchased or rented iTunes movies/TV shows with Roku using iTunes DRM M4V to Roku MP4 Converter. Please download this useful tool on your Mac first before getting started.
Step 1 Add iTunes movies you would like to play on HDTV with chromecast.
Click "add files" icon to select iTunes movies and tv series you want to play with Roku. All available iTunes movies and tv shows will be listed: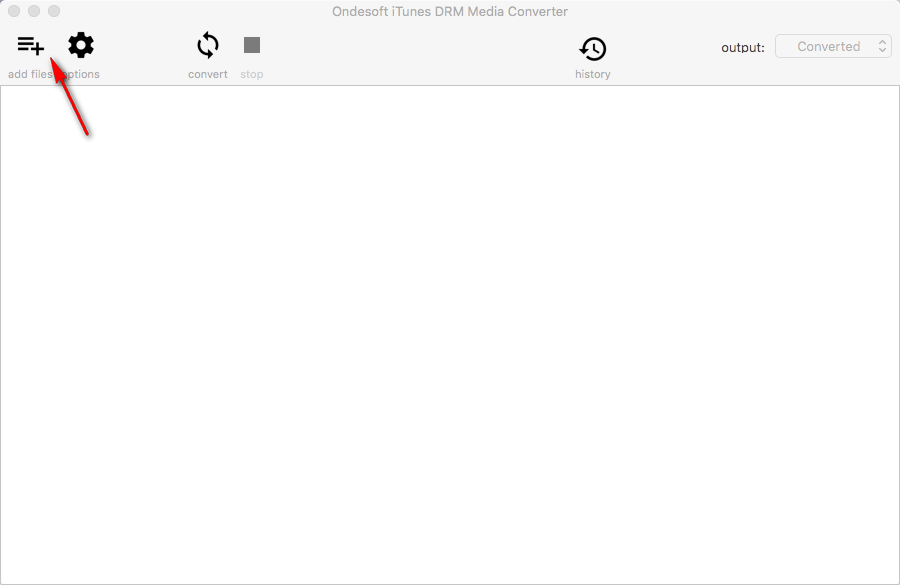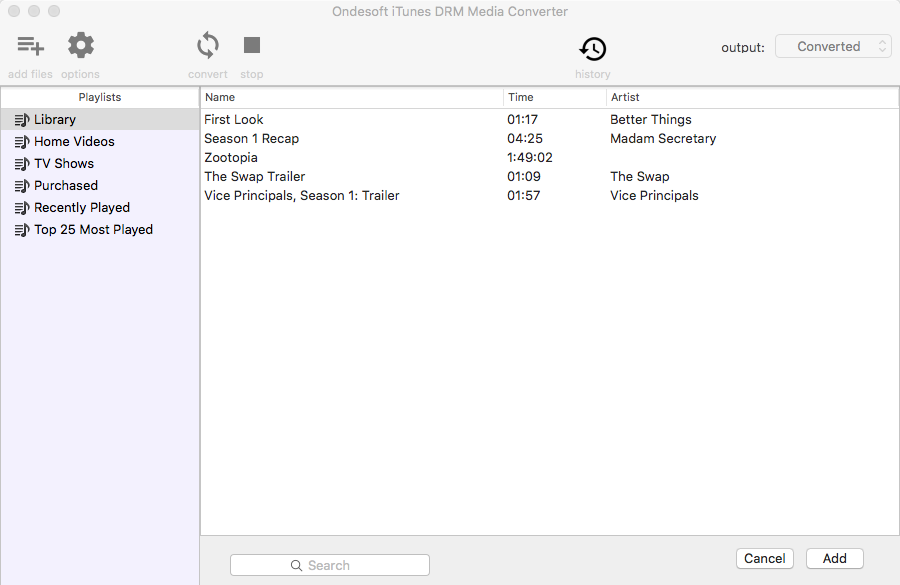 Select video files you want to play with Roku and click Add button.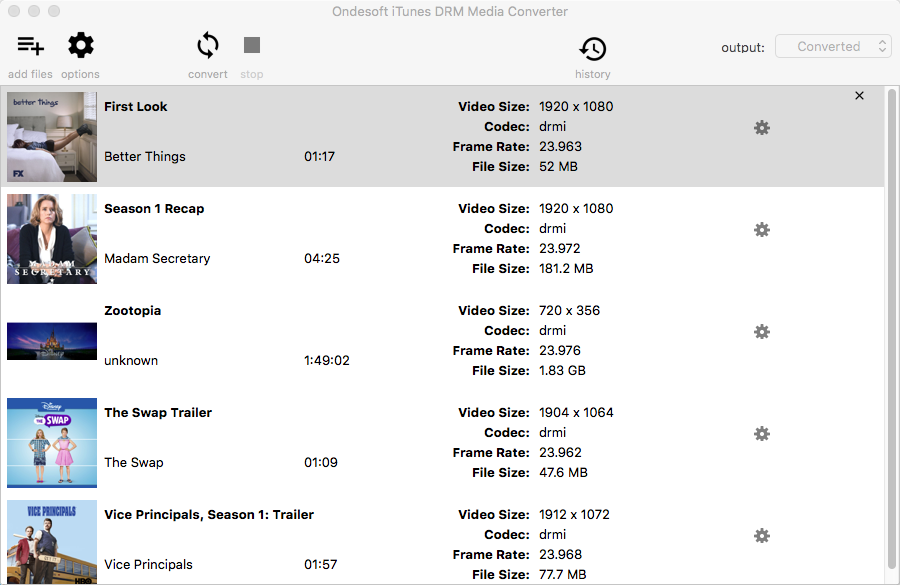 Step 2 Select Audio Tracks and Subtitles
This iTunes Movie to Roku MP4 Converter will preserve all original subtitles and audio tracks by default. 100% original quality with Dolby 5.1, AD, Closed Captions, Subtitles, Audio Tracks. You are free to select and preserve any one.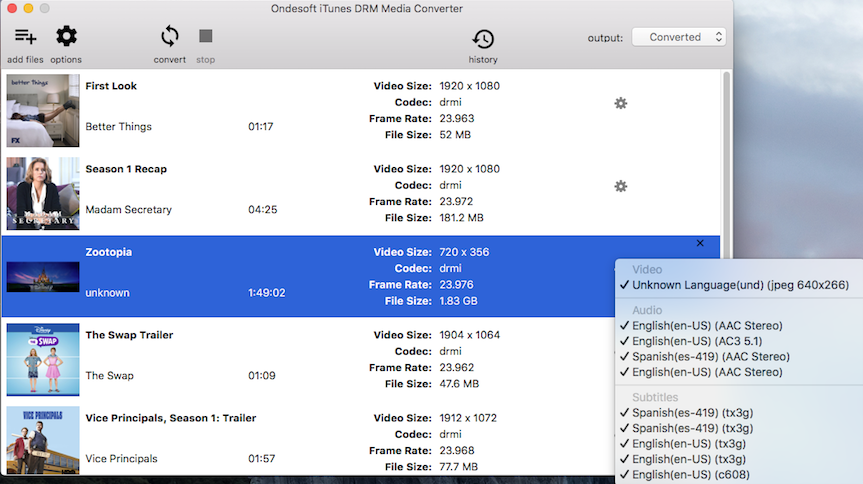 Step 3 Start to remove DRM from iTunes movies and convert to MP4 format.
After all the settings, click convert. iTunes M4V to Roku MP4 Converter begins to remove DRM from below m4v video files. When the conversion finished, you can play the output mp4 movies on TV with Roku.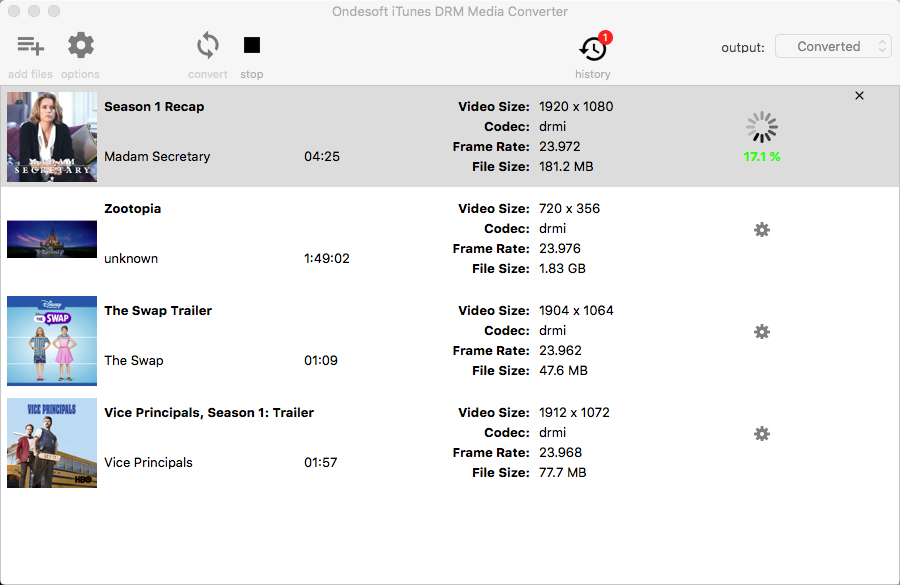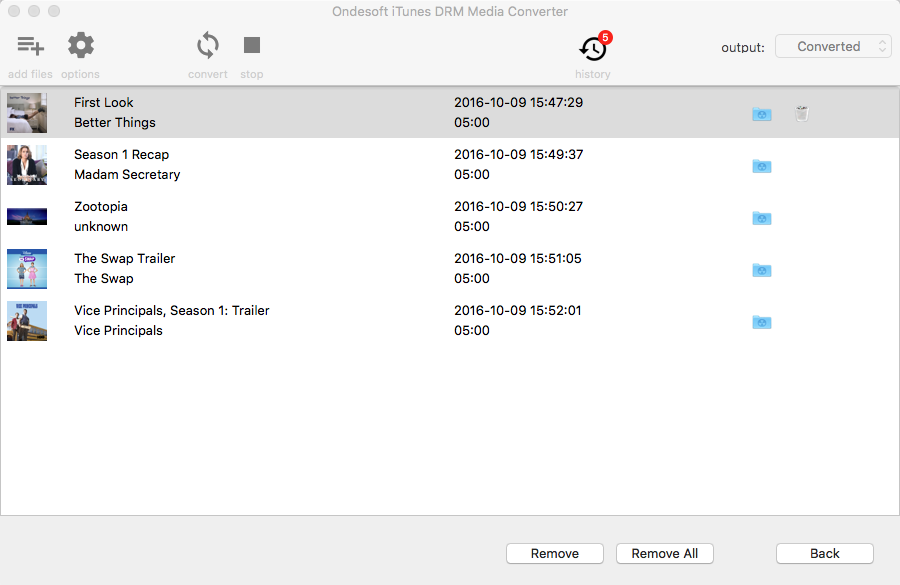 Step 4 Steam the converted iTunes movies, tv shows with Roku.
It is simple. When the conversion done, iTunes movies and TV shows are no different from other local video files. You can simply connect with a USB flash drive or SD card to play the converted files on Roku. Or simply streasm the iTunes movies to Roku via iOS devices or on your Mac directly.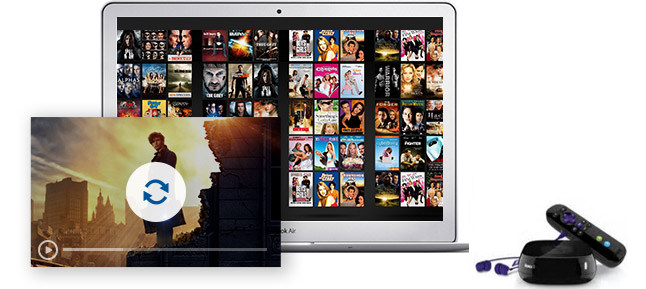 That's all. This is the simplest way to play iTunes movies and tv shows with Roku. Bypass DRM protection from iTunes M4V movie/TV show rentals and purchases and output DRM-free MP4 with 100% original quality preserved. Stream and play iTunes movies with Roku and enjoy your HD movies. Try it free right now!
Extra Tips:
Note that you may only have one copy of rental material, a limited time to start viewing, and a limited time to watch the whole thing once you have started. Learn How to break the 24-hour limitation on iTunes Rental Movies.