Music is an indispensable part of travelling. There is a therapeutic effect to listening to your favourite tracks on your way to work. Studies have even proven that it can relieve stress and ease the nerves. Be it a busy workday when you are stuck in traffic, or a holiday trip through the countryside, your favourite music can have magical effects on your mood.
There are many ways to getting our favourite tracks to be played in the car. You can write them on a CD, connect your phone via Bluetooth or AUX cable. But the most reliable and versatile option is the USB flash drive. Using a USB flash drive gives the option to add and remove tracks whenever we like, and has incredible storage options. USB also makes carrying around in your pocket easily, unlike AUX cables and CDs.
You can select and copy your music from your PC to your USB flash drive. One can also choose their favourite tracks from online and play Spotify music in the car. Spotify offers a vast collection of music online from artists from around the world! There are even music files that are not available elsewhere. This makes files from Spotify quite precious. But it comes with the catch. You can only play Spotify files online or offline via the Spotify app. This means you cannot transfer the files you want to the comfortable medium like USB flash drive and in your car.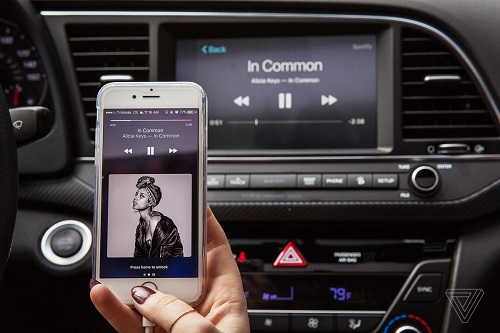 But it is indeed possible! With a powerful converter tool like Spotify Music Converter. One might think this is a hard task since Spotify is an online music player and converting is a tricky process. This article aims at debunking that myth and shows the simplest way to play Spotify music in the car.
Why does playing Spotify music in the car seem difficult?
Spotify is a digital music, video and podcast streaming service that allows users to get access to millions of songs and videos from all over the world. You can watch videos and listen to music from your favourite artists from all over the world. Spotify has some of the music and video files that are not available anywhere else on the internet. One can also upgrade to Premium version to unlock more interesting features. While playing music on Spotify is absolutely free, Spotify does not give an option of downloading music. The Spotify Offline also allows access to the songs through the Spotify application only.
This is the catch that Spotify presents. While everything is absolutely free, Spotify makes sure that it is only so in the Spotify app. This puts you in the position where you cannot listen to your favourite tracks that are not available through any other medium than Spotify. Spotify keeps access restricted in such a way that even their music files are not in the usual MP3 format. Spotify files are in DRM protected format. This means that they are protected by Digital Rights Management. This protection prevents playing the files through any other music player. Thus, downloading songs via Spotify is impossible.
However, there is a solution to this and it's very easy! With an amazing converter software converter like Spotify Music Converter, one can easily remove the DRM protection and convert the Spotify music file into MP3 format. Follow the simple steps listed below to get to play Spotify music in the car!
---
Spotify Music Converter
Spotify Music Converter is a versatile tool that helps you convert Spotify songs to formats playable in your music system or PC. The formats include MP3, M4A, WAV, and FLAC formats. Ondesoft music converter does not compromise on the quality of the song while compression. The original quality of the song is retained.
The Spotify Music Converter removes the DRM protection on Spotify files and converts them to the format you need. One can also by-pass the need for a premium subscription with Ondesoft Spotify Music Converter and download Spotify music. One can also customize the music output quality, sample rate and bitrate. This makes the files compatible with both the Spotify app and web player. The ID3 tags of the songs are also preserved. This makes sure that the information about the song, artist, and album are preserved.
Download this app and get to your favourite tracks to be played in your car! The Spotify Music converter software gives free lifetime software upgrade and after-sale service & technical support. The efficient customer support also gives a quick reply to queries within a time frame of 24 hours.
Spotify Music Converter is an easy to use and user-friendly software that can be operated by anyone. There are easy to follow instructions that guide users to complete the tasks they need.
Read the complete step-by-step guide on how to convert Spotify music to play Spotify music in the car.
What do your need to play Spotify music in the car:
A Computer running Mac OS or Windows OS.
The Spotify Music Converter (For Windows or For Mac).
Spotify free subscription.
How to Transfer Spotify Music to USB for Playing in the Car
Step 1 Start the Spotify Music Converter
At first install Spotify app on your mac and register a free account. Then, get the Spotify Music Converter for your PC. Install and run the software. You will be able to see the interface of the software after you run it.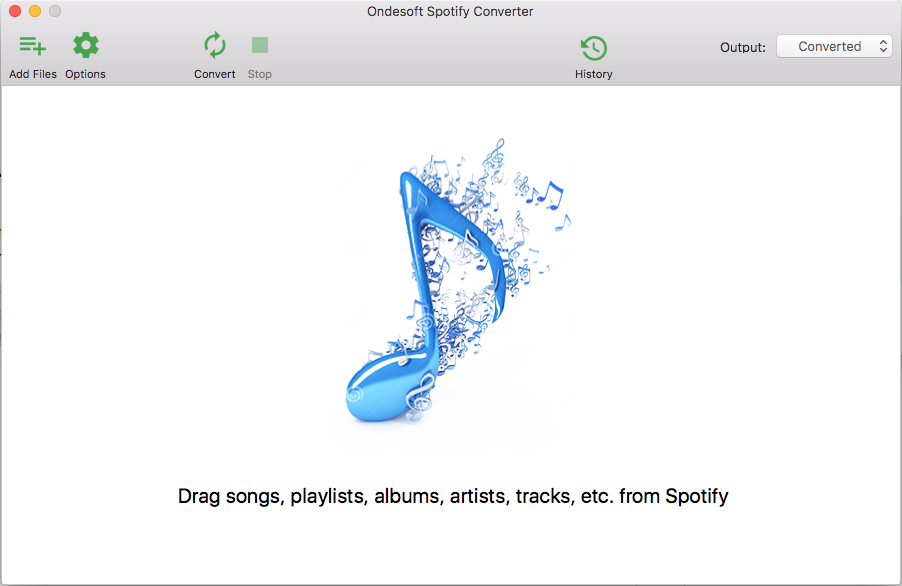 Step 2 Drag & Drop Spotify Songs to the converter
If you are using the Spotify app, then drag and drop the files you want to convert directly into the interface of the converter. If you are using the web player, copy and paste the link of the song to the converter, then click Add.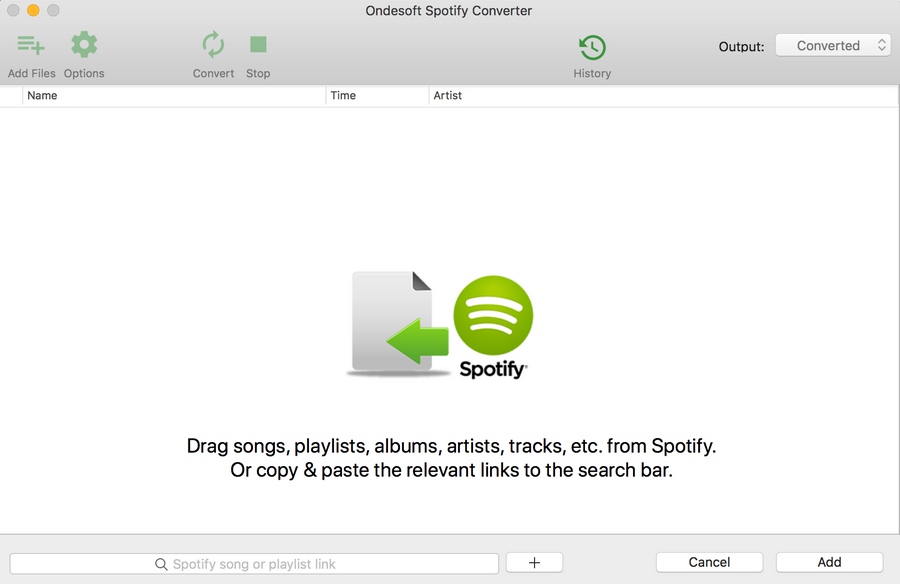 Step 3 Choose export format
You can change the format of the file from the standard format of MP3 to WAV, M4A, and FLAC formats. You can also change the bit rate and sample rate of the file according to your need.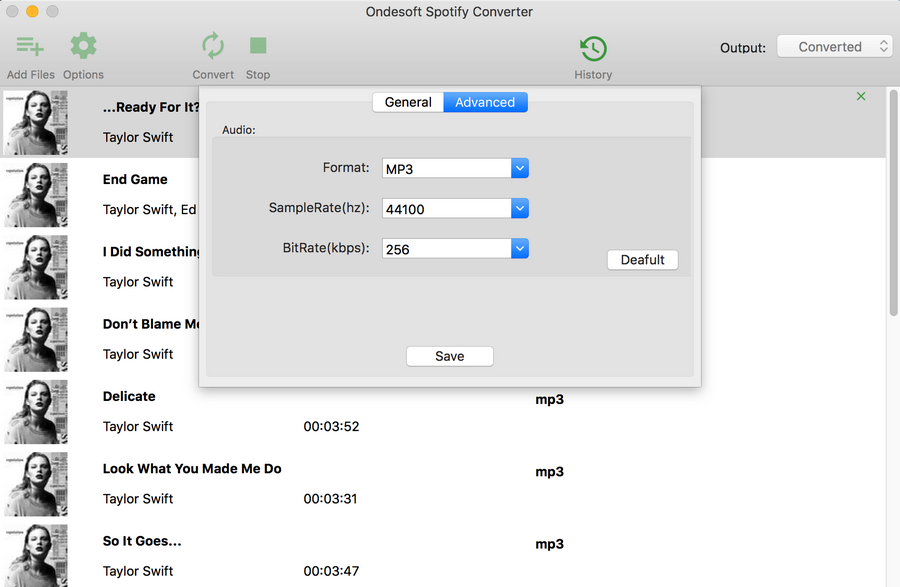 Step 4 Start converting Spotify music and play in the car
Click Convert button to start converting the files you have chosen.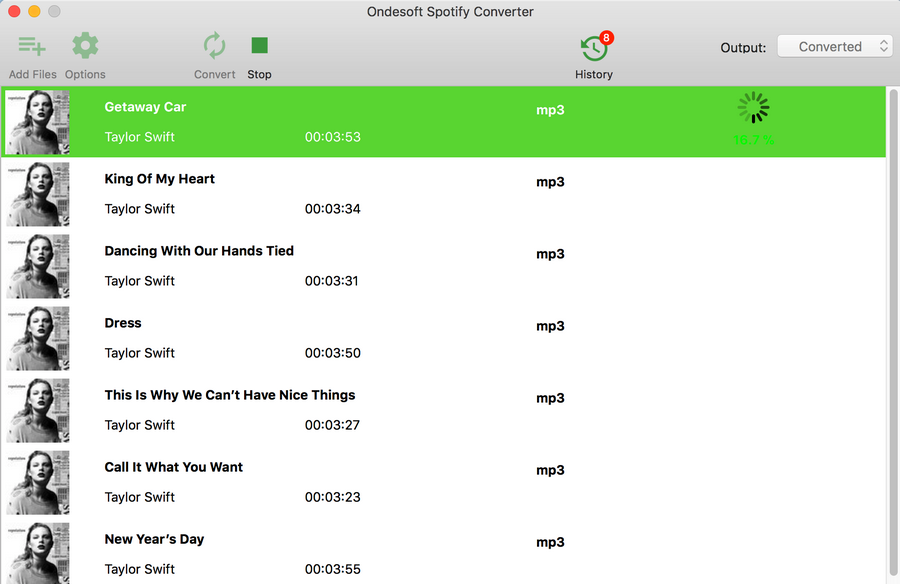 Step 5 Transfer Spotify music files to USB
After converting, click on the folder icon and find where the files are saved. From the folder location, you can easily transfer the files to your USB flash drive.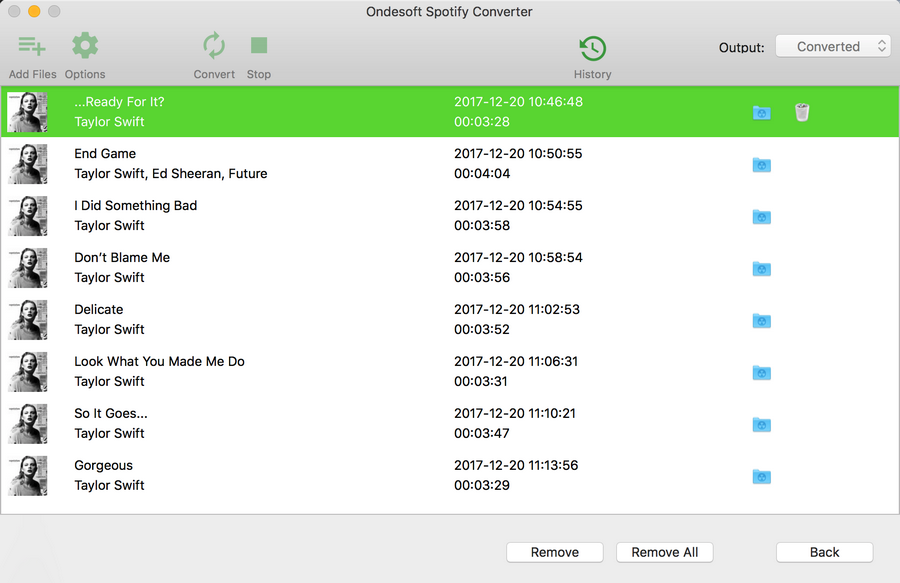 ---
Playing Spotify music in the car is much easier when you use Ondesoft Spotify Music Converter. You will be able to convert those premium quality songs easily and keep perfect quality of music without having any trouble at all. The Spotify Music Converter is a great app that lets you convert Spotify music files into formats that are compatible with USB flash drives. This ensures that you can play Spotify music in the car without the hassles and restrictions that Spotify puts on music files. Enjoy your favourite music the comfort of your car with Spotify Music Converter!