Why can't I burn Spotify songs to CD?
Spotify is simply a radio service that allows people to enjoy great musical experience digitally. Regardless of what device or operating system you may be using, Spotify allows you to access millions of songs online and share them with friends for an awesome experience. Spotify is a freemium service that offers free basic features with advertisements and additional features such as streaming and music downloads offered via subscriptions. The system allows one to play music and link the songs to social networks such as Facebook.
However, if you want to enjoy your favored Spotify songs when you are off-line during the vacation, or play the Spotify music on your car, you found that burning Spotify songs to CD is not available, even with premium account. There are still a lot of people listen to music from CD. For example, if you just made a playlist of your favorite Christmas tracks, you might want to burn these tracks to a CD and send them to a friend as a personalized gift. However, Spotify is a streaming service only. Actually, the Spotify songs in Spotify are of DRM protected, that is why you can't download Spotify songs to computer or make it playable via MP3 player, or burn them to CD like other songs you own.
Well, in that case, you need to burn Spotify music to CD in other ways in order to gain access to your music and songs. If you can remove DRM from Spotify songs and convert them to plain audio formats such as MP3, you can then burn them to CD without any limitations. Spotify Music Converter is such a Spotify DRM removal tool which allows you to remove DRM from Spotify songs, albums and playlists and output DRM-free MP3, M4A, WAV and FLAC. Then with a blank CD disk and a CD/DVD burner, you can burn Spotify music and playlist to CD easily.
How to Burn Spotify Music to CD?
Step 1 Launch Spotify Music Converter.
Download and install the Spotify Music to MP3 Converter on your mac.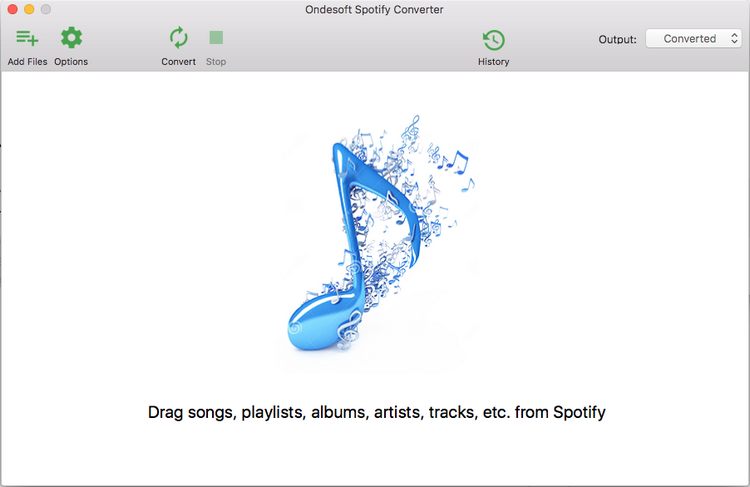 Step 2 Drag&drop Spotify songs, albums or playlists.
If you are using the web player, copy&paste the link of the song, album or playlist. And then click Add.
If you have installed Spotify app logged in your account, whether free or premium, you can drag songs, playlists or albums from Spotify app to the Spotify Music Converter directly.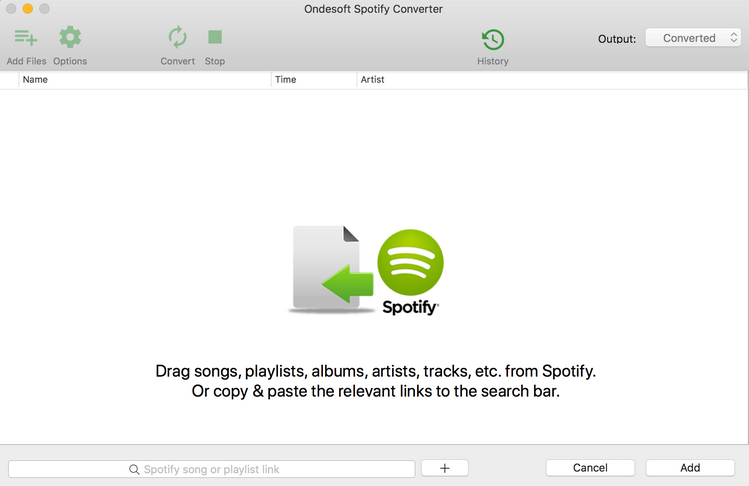 Step 3 Choose MP3 as Output Format.
Spotify Music Converter will show the song artwork, title, artist, duration and output format on the interface. To convert Spotify music to MP3, simply select MP3 as output format.
Besides converting Spotify Music to MP3, the Spotify Music Converter also supports converting Spotify Music to M4A, WAV, FLAC. Click Option button to change output format or output folder if you need. You can also change bitrate, samplerate according to your needs.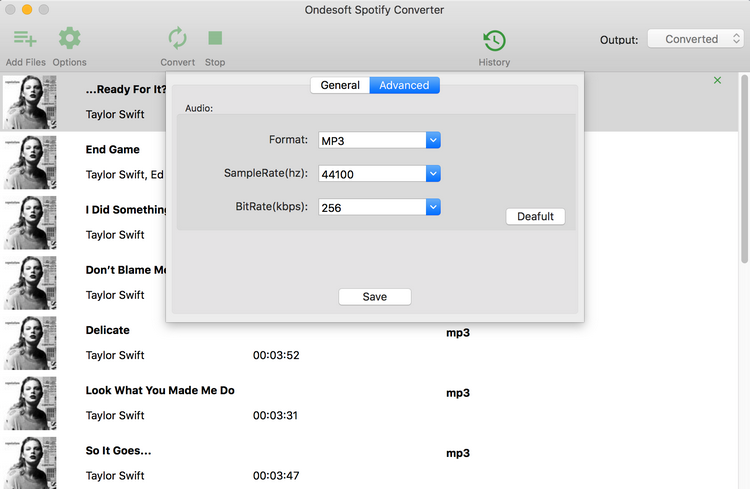 Step 4 Convert Spotify Music to MP3
Click Convert button to start converting Spotify music to MP3. After conversion, click below folder icon to quickly locate the DRM-free Spotify songs, albums or playlists in mp3 format. You can then transfer and play them anywhere. Or burn drm-free Spotify music to CD easily.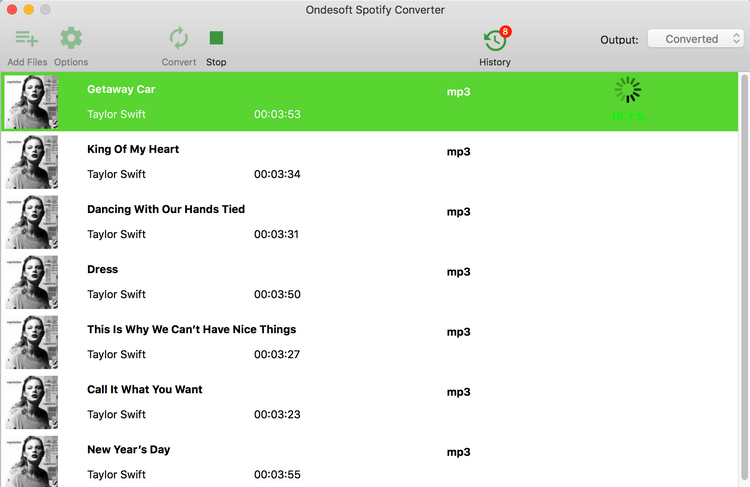 Step 5 Burn Spotify Music to CD with iTunes
Now we can continue to burn Spotify files to CD with iTunes. Insert the blank CD into your computer, waiting until the disc is recognized. Simply click iTunes playlist and select "File">"Burn Playlist to Disc".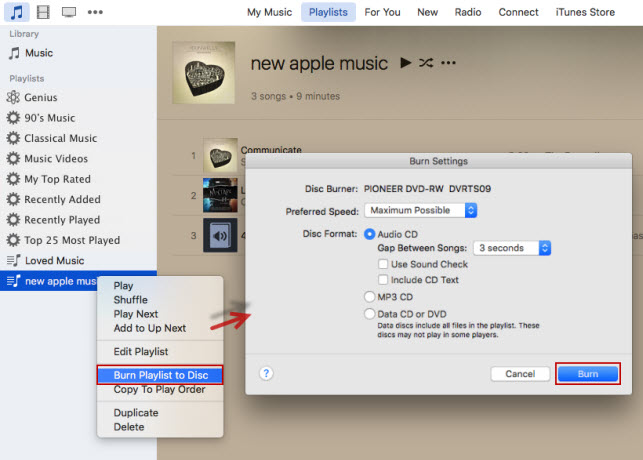 You need to choose the disc format .You got 3 options here: "Audio CD", MP3 CD", "Data CD" or "DVD". Audio CD is the same format as the standard CD you'd pick up at the store, making it the most universal format as it should play in any CD player.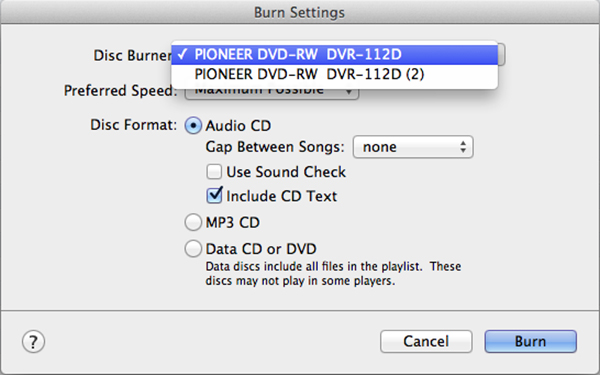 Thanks to the Spotify Music Converter, burning Spotify to CD is easy for music lovers everywhere to save their favorite music for playing on standard CD players. Now, you can freely enjoy your favorite Spotify music while you are driving.