Why can't I burn playlist onto a cd? I merged my iCloud onto my laptop and I tried to burn music on a blank cd, it won't let me the option doesn't come up, the option where it says burn playlist to cd. Is it because it's Apple Music?
Many Apple Music subscribers have found that burning Apple Music to CD is not the same thing as burning iTunes music to CD. The burning option is grayed out in iTunes for burning streaming Apple Music to a CD disc. Except for Apple Music, some iTunes Music also suffer from this problem.
---
Part 1: The Missing Burn Option for Apple Music?
Apple Music is a streaming music service which is made by Apple Inc. Users may choose the songs they like and play them on their devices. It requires users sign up for membership, a single membership costs $9,99 per month, and a family plan costs $14,99 per month. However, Apple music files can't be burned to a disk. Apple doesn't want to give people the dual permission to zillion albums during one month of Apple Music subscription, burn them all and then drop the subscription. Just remember, Apple Music supplies streaming music. Apple simply removes the burn feature for Apple Music in iTunes.
That is to say, Apple Music can listen to the tens of millions of tracks in the Apple Music library, download them to enjoy offline, and share with your family, but you can't burn these Apple Music files to CD, for all of Apple Music files including downloaded for offline have DRM limited, and when you cancel the Apple Music subscription, all of them can't work any more.
Is it possible to burn the Apple Music songs or playlists you stream then save to offline onto CD or flash drive etc? The article would answer these questions and introduce the easiest way to accomplish burning Apple Music to CD effectively.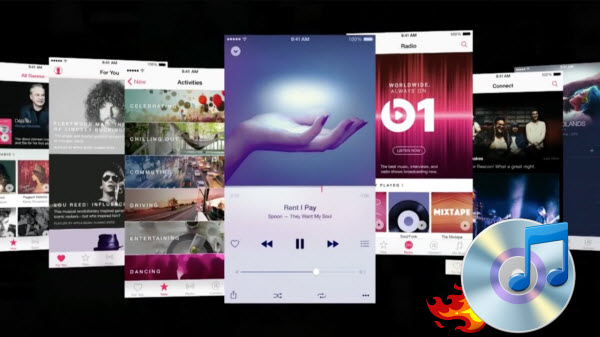 ---
Part 2: How to Burn Apple Music onto a CD after Purchasing the Music Files?
If you want to burn purchased music to CD without conversion, you can buy the songs from iTunes Store. You are able to burn a CD from the music that you have purchased. The songs in iTunes Store are DRM-free and Apple allows users to burn Apple Music to a CD that they have purchased in iTunes Store. How to buy songs you like from iTunes store so that you can burn them to a CD?
Find the songs or albums you want and buy them from the iTunes Store.
Click on the "…", then view the song in the iTunes Store.
Click the "buy" button to get each tracks.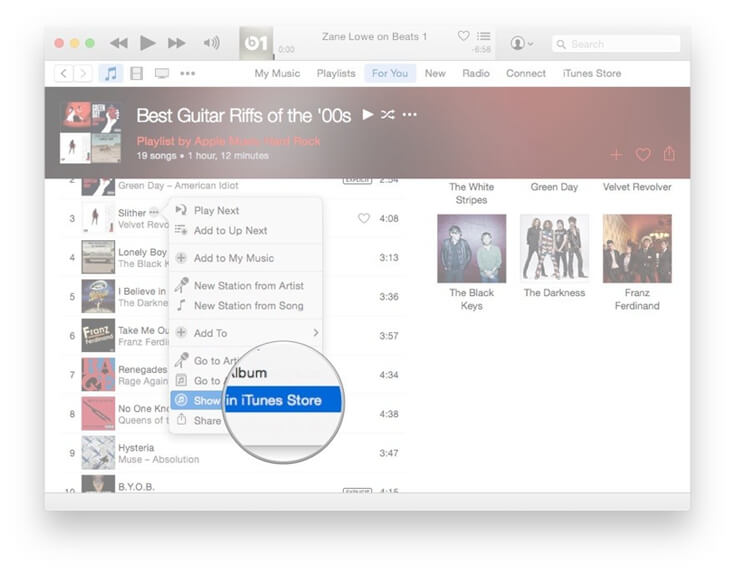 After that, you can burn the music to CD like before.
---
Part 3: How to Convert and Burn Apple Music onto a CD?
Assuming that you wish to collect the songs and get a backup of them, you can just burn songs from Apple Music to CD. After burning CD, you may then play the songs in your car or at home without paying a single cent. To convert and burn Apple Music to CD, all you need is a tool for removing DRM from Apple Music and another tool to burn the converted file into CD. Below are the tools which can help you in downloading and burning Apple Music.
Now you meet Apple Music Converter for Mac/Windows, an all-in-one Apple Music DRM remover and converter, developed to help you easily remove DRM limit from Apple Music audio tracks and convert the protected M4P songs to free MP3, AAC, AC3, AIFF, AU, FLAC, M4A, M4R, and MKA. It will convert the DRM'd Apple Music files at 16X faster speed while preserving the original ID tags and CD quality.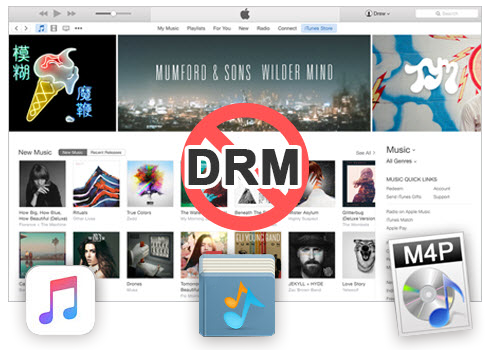 Easily remove DRM from iTunes M4P songs, M4P/M4B Audiobooks, Apple Music songs and Audible AA/AAX Audiobooks and output DRM-free MP3, AAC, AC3, AIFF, AU, FLAC, M4A, M4R, and MKA with 100% original quality.
Remove DRM from iTunes M4P songs, Apple Music and Audiobooks and output MP3, M4A, etc.
Extract DRM-free audio from iTunes video, movies and TV shows.
Convert iTunes DRM media files at up to 16X speed.
ID tags and metadata information preserved to MP3/M4A output.
AudioBooks converted to M4A will be marked by Chapters, too.

Security Verified,
5,942,222
people have downloaded it
Below is an efficient tutorial to show you how to remove DRM from Apple Music and burn them onto your CD Disc.
To burn Apple Music onto a CD, you need to remove the DRM-protection and convert Apple Music to DRM-free audio formats such as MP3. This tutorial will show you how to easily remove DRM from Apple Music on Mac/Windows:
What do your need to keep apple music after unsubsciption:
The latest version of Apple iTunes.
Apple Music subscription.
Add the Apple Music to iTunes library.
The Apple Music Converter (For Windows or For Mac).
Steps to Remove DRM from Apple Music
Follow the next guide and you can get the DRM-free Apple Music files and brun them to CD without limitations.
Step 1 Download and Install Apple Music Converter.
Download and install the Apple Music Converter. Then launch the Apple Music Converter on your Windows PC or Mac.
Your iTunes media library will be loaded and displayed as playlists in the left panel. This is because Apple Music converter can not only remove DRM from Apple Music songs and then you can keep Apple Music forever even after unsubsciption, but also DRM protected songs purchased from iTunes Store before April, 2009 and Audiobooks from iTunes Store or Audible.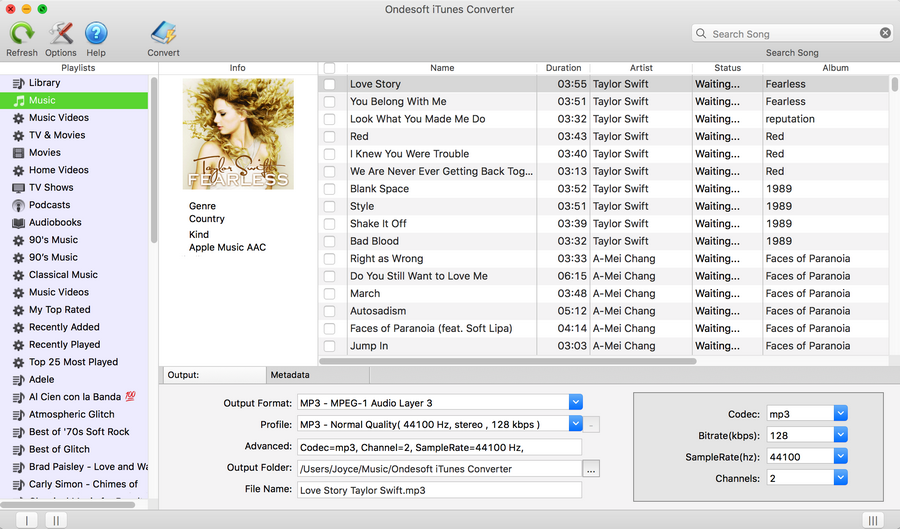 Step 2 Select Apple Music You Want to Burn onto CD
You don't have to download your favorite Apple Music tracks or playlist to PC first, Apple Music Converter can effortless convert them as long as you added them to iTunes music library. Click on the music or playlist on the left and select the main songs you want to change the main interface.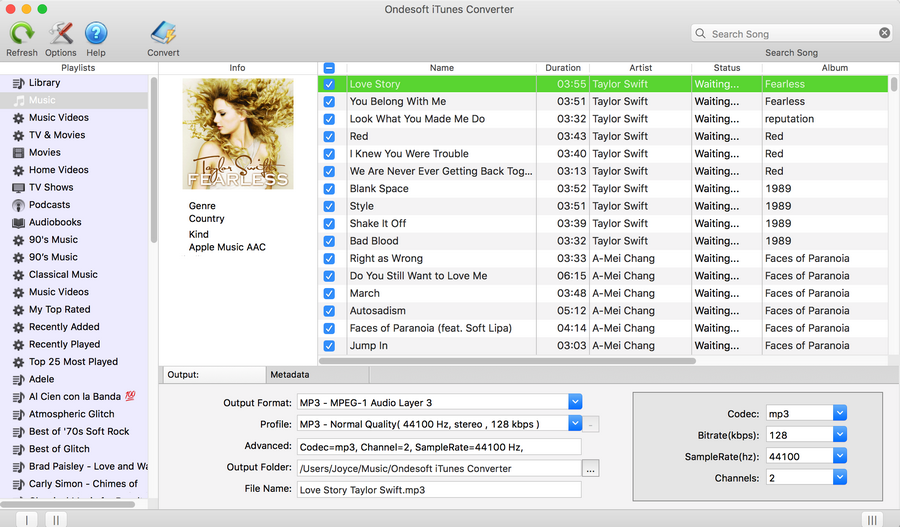 Tick the top checkbox to choose whole playlist. You can also use provided search box to locate your favorite Apple Music songs quickly. Or sort all songs by name, artist, album, type, etc.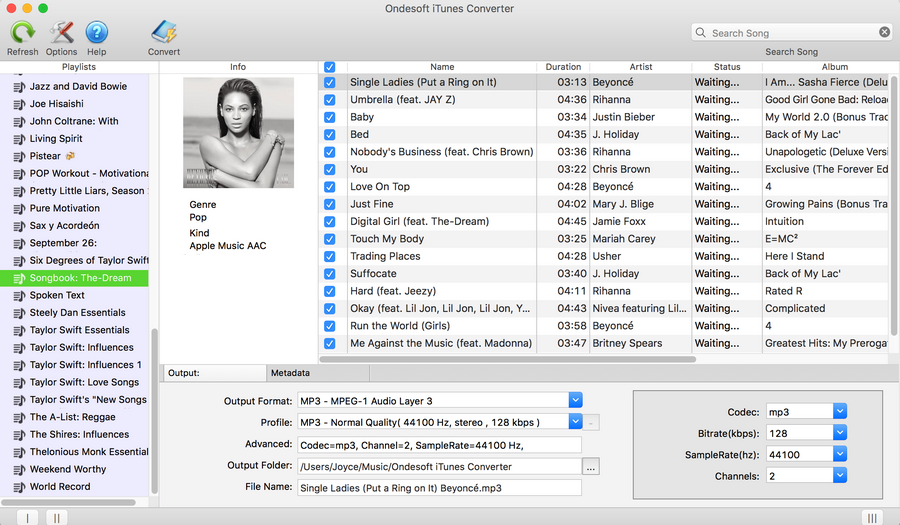 Step 3 Select Output Format
The program provides MP3, M4A, AC3, M4R, WAV, FLAC, AU and MKA output formats. For general usage, MP3 or M4A will be good enough. You can also choose other output format depending on your need.

The profile settings will be adjusted automatically according to the chosen output format. You can also set your own output parameters. You can also adjust audio parameters like sample rate, bit rate, etc.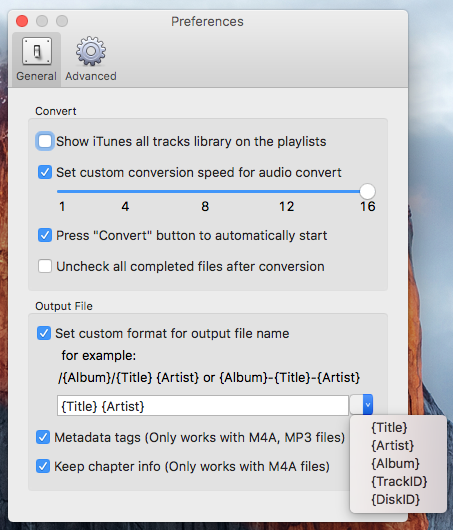 Step 4 Start to Remove DRM from Apple Music
After all the settings, click on "Convert" and start converting Apple Music. After conversion, you can get the DRM-free iTunes and Apple Music songs.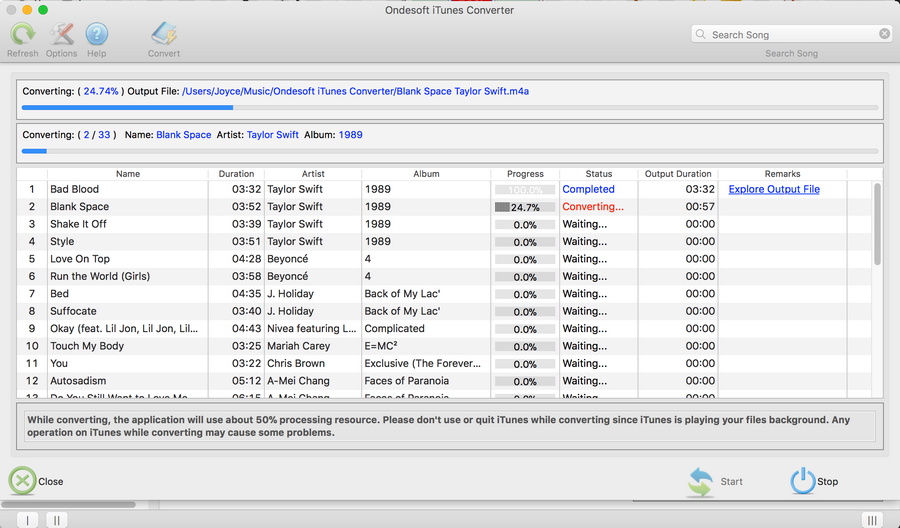 Steps to Burn Apple Music to CD
You got the converted DRM-free Apple Music songs on the local computer. Now, it is time to burn the Apple Music onto a CD disk. Since you are utilizing Apple Music, you surely have installed iTunes on your computer. iTunes could help you burn Apple Music to CD free.
Run iTunes and create a playlist to store the DRM-free Apple Music.
Open the menu and click "New" – "New Playlist", drag the files into the newly created playlist.
Once done, insert the CD. Click the "Settings" icon to choose "Burn Playlist to Disc".
A new window will pop-out which lets you choose your preferred speed, disk format for CD burning.
Hit "Burn" and wait for copying the files to CD. Depending on the size and quantity of the songs, the process sometimes lasts for more minutes or hours.
When it is done, the window will pop up to remind you.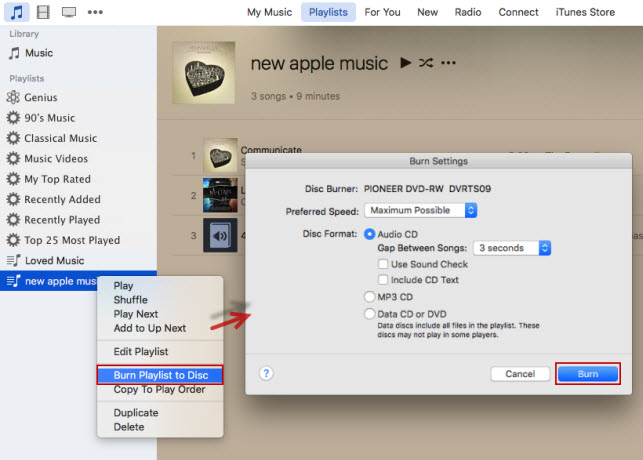 ---
That's how we can remove DRM from Apple Music and burn them to CD just like other iTunes songs. Apple Music Converter is a simple way to convert Apple Music to MP3 or any other audio formats for easy playback on any device you like e.g. HP TouchPad, Samsung Galaxy Tab, BalckBerry PlayBook, Kindle Fire, HTC phones, Samsung Galaxy, Motorola Droids, car video, any other MP4/MP3 player and cell phone. With a friendly and simple interface, it is very easy to use. Now you can Feel free to burn unprotected Apple Music onto CD and enjoy them on the go.
60-day Money Back Guarantee to ensure all customers have sufficient time to check whether the products & functions purchased fully meet your needs.